FS013 Automatic Diagonal open freestanding case
型号:FS013


The glass wings slide apart horizontally on heavy-duty tracks, creating a large access to the display compartment. The double-opening structure allows access from both directions, which makes FS013 optimal for handling large, heavy and delicate exhibits.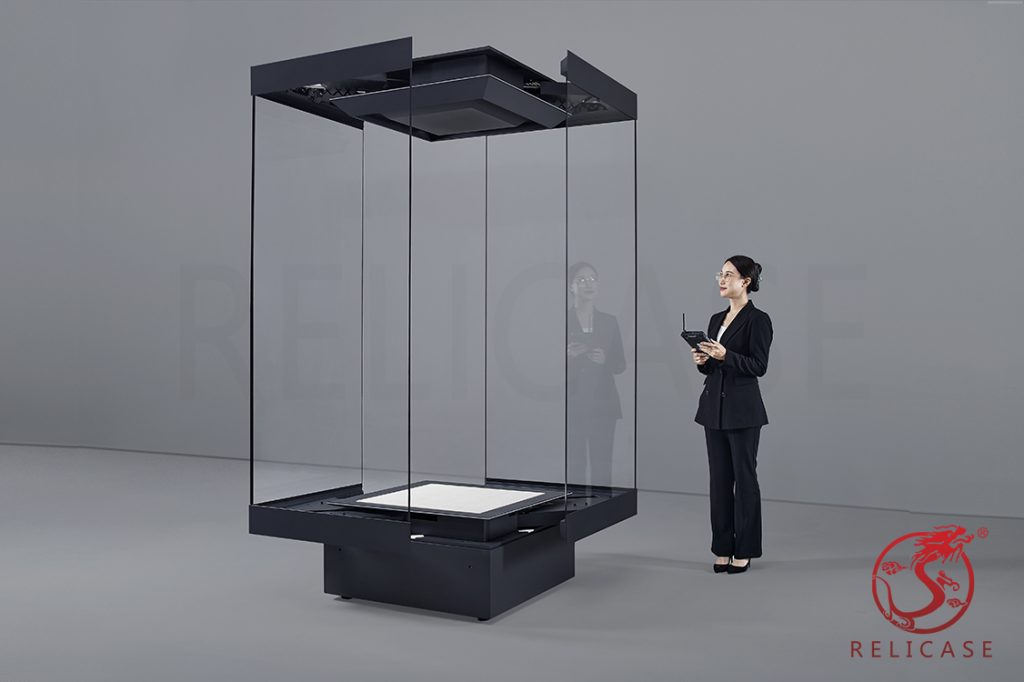 Installation and dismantling of exhibits from both sides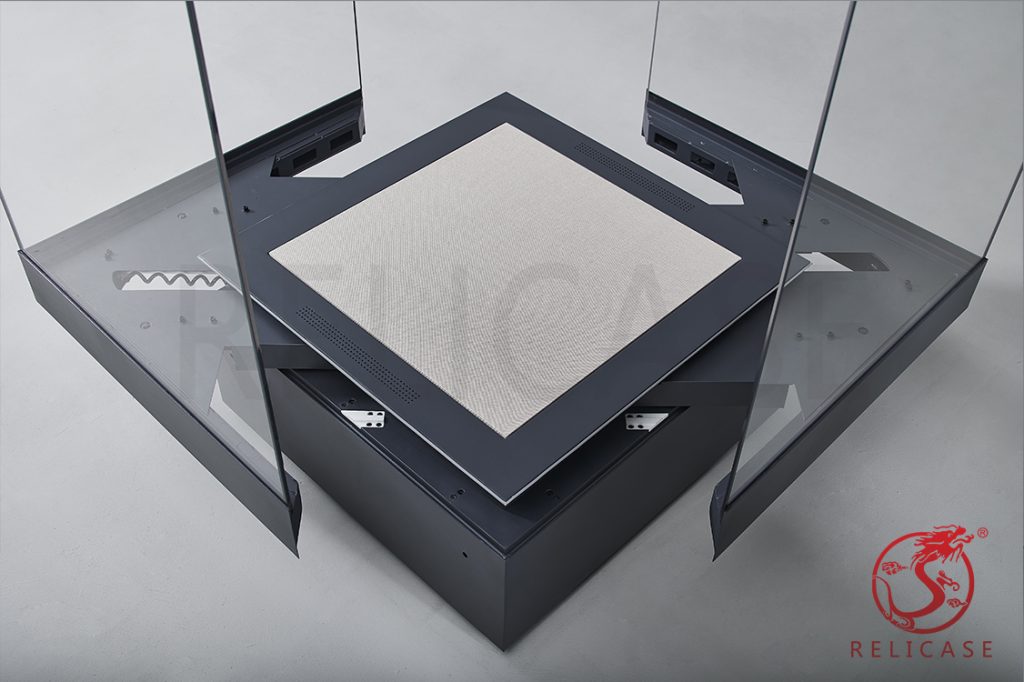 Motor driven split opening design maximizes the opening width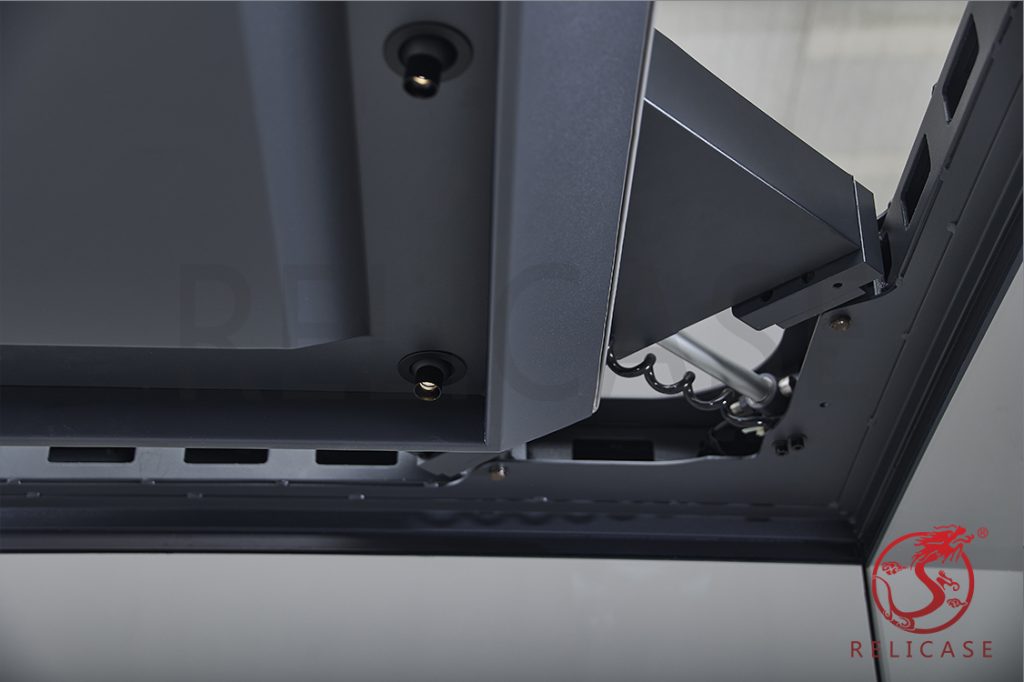 The airtight self-sealing and counterpoint mechanism give a better operating performance.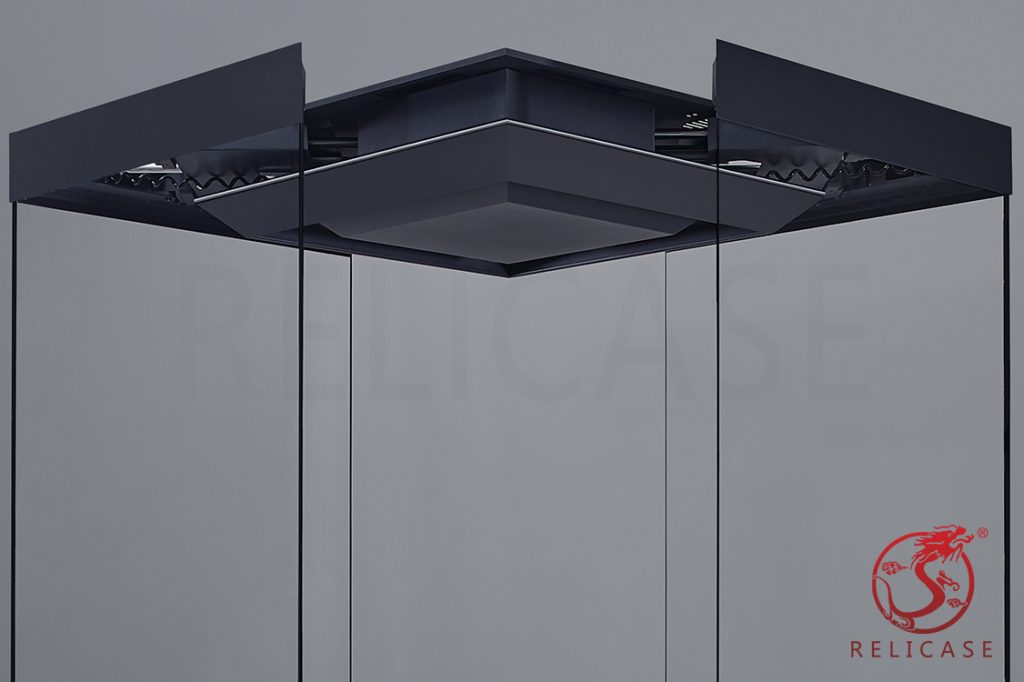 Rigid hinges and mechanical rods provide the metal top with lighting panel a strong and solid support looks like suspended in midair
Access
Automatic split opening
Lighting
Recessed LED spot lights,dimmable
Glass
Ultraclear low iron laminated glass (standard)
Anti-reflective laminated glass (optional)
Plinth
Powder coated steel
Frame
Powder coated aluminum profile
Load-bearing
150kgs/square meter
Locking
Electromagnetic lock
Humidity Control
Passive Silica gel compartment (standard)
Active humidity control device (optional)
Colar, glass, lighting, humidity control system and decorative finishes are customizable upon request.
RELATED PROJECTS