FS010 Automatic wing-spreaded opening Pedestal cases
型号:FS010

The unique motor driven "wing spreaded" split opening design opens the full internal dsiplay plinth to install and dismantle display objects. Designed especially for central display of large, heavy and delicate exhibits.
Access
Automatic wing-spreaded opening
Glass
Ultraclear low iron laminated glass (standard)
Anti-reflective laminated glass (optional)
Lighting
Recessed LED spot lights,dimmable
Plinth
Powder coated steel
Frame
Powder coated aluminum profile
Load-bearing
150kgs/m²
Locking
Abloy cam lock
Humidity Control
Passive Silica gel compartment (standard)
Active humidity control device (optional)
Colar, access, glass, lighting, humidity control system and decorative finishes are customizable upon request.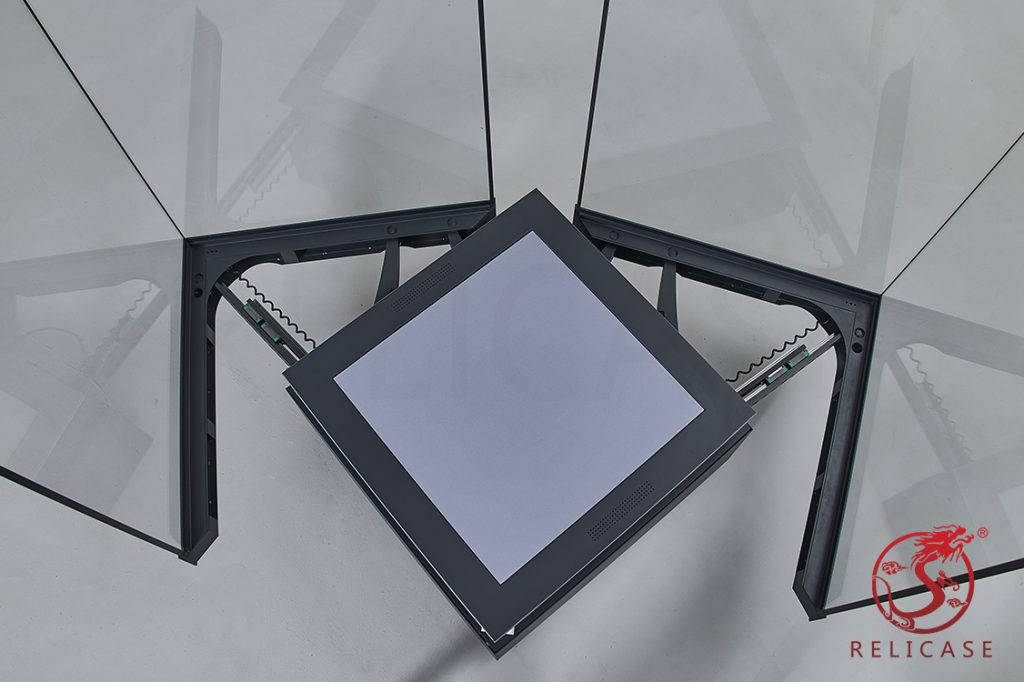 The integrated recessed LED lighting, airtight self-sealing and humidity control system effectively improve the safety and ornamental value of the exhibits.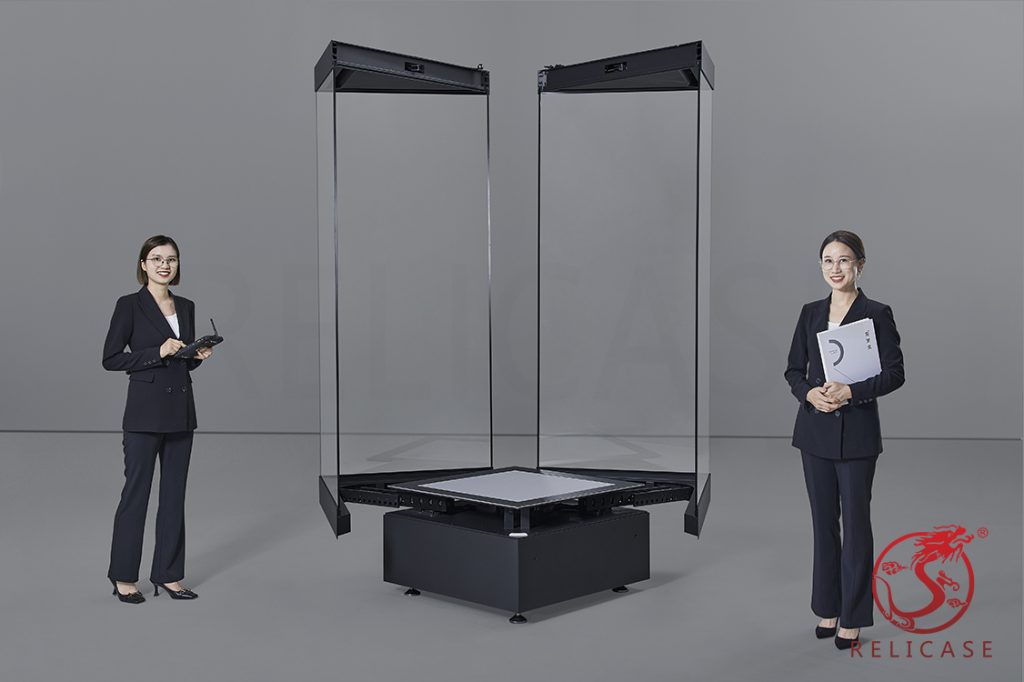 Concealed opening and positioning mechanism promises an accurate and smooth opening.
RELATED PROJECTS