Organization Type
Exhibition museum
Type
Permanent Exhibition
Collect
houses more than 10,000 pieces of various cultural relics reflecting the theme of the canal
Museum of Grand Canal
Museum of Grand Canal (China) is summoned to commemorate the Grand Canal (China), the largest artificial river in the world. The Grand Canal (China) was designated as an UNESCO World Heritage site in 2014 for its longest navigable distance, widest service periods and richest cultural value.
The museum building anchors like a sailing vessel along the canal bank in Yangzhou city. The museum building is divided into 14 exhibition areas to serve the duties of relics conservation, research and exhibition, leisure and experiencing. Relicase was assigned to design and fabricate display cases for several exhibition halls in this museum.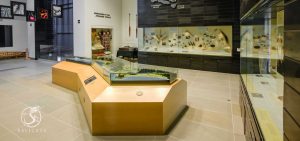 Address 6888 TX-121, Plano, Texas, United States Organization Type Other tourist facilities Type Permanent Exhibition Collect Car-related collectibles, including racing artefacts, photos and trophies On mentioning the North pole of America, Alaska, a frozen world covered by ice and snow always come up in our minds. But when the culture of Alaska is brought up,…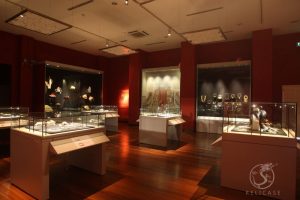 For the National Textile Museum of Malaysia, freestanding display cases and wall display cases from Relicase gave a satisfied display effect, with the help of illumination. The National Textile Museum of Malaysia showcases the rich cultural heritage of Malaysia's textile arts and crafts. Visitors to the museum can peek into the world of batik and learn about making batik as well as traditional fabrics such as Songket, Kain Gerus, Pua and Telepuk.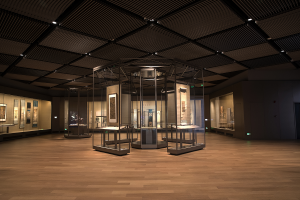 Relicase clung to this design concept closely, and fabricated several bespoke museum display cases of the South Yangtze style. The colossal vertical freestanding cases, wall cases, table cases, and built-in wall cases all bear the mark of exquisite Suzhou craftsmanship. The exhibition perfectly demonstrates the history of of magic craft of Suzhou through elaborate organization.