To make cultural museum display cases general principles of design
To make cultural museum display cases that meet the needs of the exhibition, here are the general principles of design:
Coordination: The appearance, materials, and lighting configuration of the showcase should align with the style of the exhibits. Starting from the characteristics of the exhibits, integrate the showcase into the exhibition environment, making it as invisible as possible while highlighting the exhibits.
Durability: Ensure that the structure of the display case remains stable in the indoor environment over a long period of time.
Safety: Use a steel frame structure to ensure the overall structural reliability, and choose materials that meet anti-theft standards.
Operability: Design the display cases to facilitate easy operation while protecting the cultural relics. A single person should be able to operate the display cases independently.
Environmental protection: Utilize environmentally friendly materials to prevent chemical reactions that may damage the exhibits. The backboard, flat board, and textile lining of the display case should be made of environmentally friendly materials, and the surface layer should undergo flame retardant treatment.
Lighting control performance: Meet the requirements of the "Museum Lighting Design Code" to create an appropriate atmosphere, highlight the exhibits, and consider the lighting of auxiliary items. Conceal light spots, control the illumination and angles, and filter out red external light, ultraviolet light, and heat to prevent damage to the exhibits.
Environmental control performance: The display cases should have good sealing to achieve controlled temperature and humidity levels as required. It should provide an anaerobic environment, air filtration, and environmental data monitoring based on an Ethernet system.
The showcase serves as both the stage and the direct protector of cultural relics. Its primary function is aesthetic, followed by practicality.
The fundamental characteristic is to address both the requirements of "exhibition" and "protection." Precious cultural relics should be equipped with corresponding display cases, as good horses require good saddles. A good showcase should be designed and constructed with beautiful coordination, ease of operation, safety and reasonableness, environmentally friendly and durable materials, as well as controlled lighting, temperature, and humidity.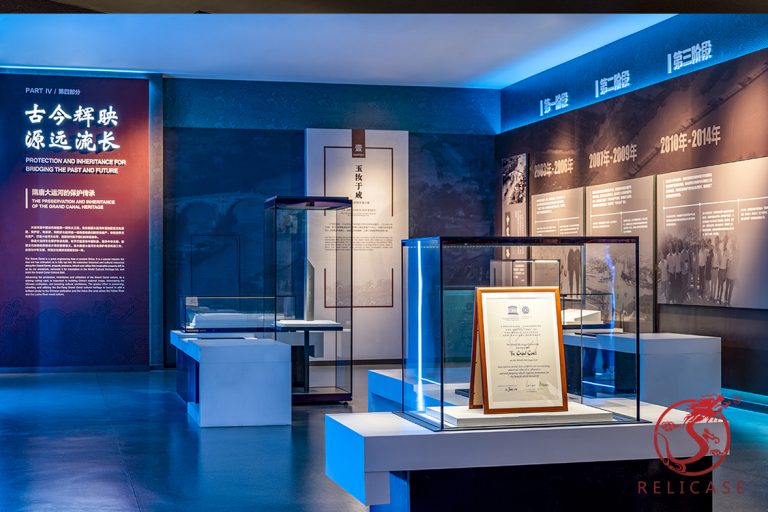 A good Museum quality glass display cases should meet several key criteria to effectively preserve and showcase artifacts while engaging and educating visitors. Here are some important factors to consider: Preservation and Protection: The display case must offer a controlled environment to protect artifacts from external factors such as dust, pollutants, temperature fluctuations, and humidity…