Museum display cases are designed with various measures in mind
In order to ensure the safety of exhibits from potential threats and hazards, museum display cases are designed with various measures in mind.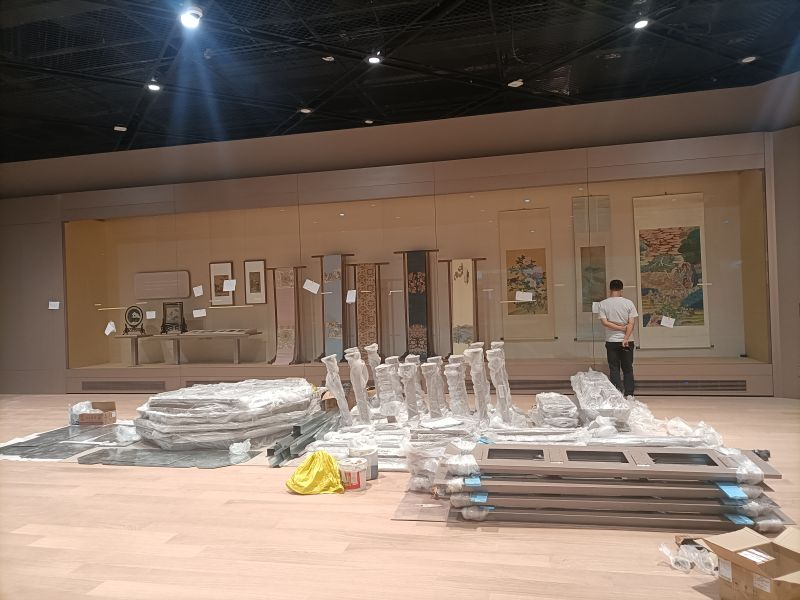 One important aspect is the selection of materials for the display cases. Non-toxic and pollution-free materials are chosen to prevent any harmful gas emissions that could potentially damage the artifacts. This ensures that the exhibits are kept in a safe and stable environment.
Fragile and vulnerable items, such as clay, ceramic, jade, and glass artifacts, require additional protection against vibrations. Display cases are designed with vibration prevention and damping measures to minimize the risk of damage from external shocks or movements.
For silk cultural relics, deoxygenation and preservation measures are implemented. This helps to create an environment with reduced oxygen levels, preventing the deterioration and discoloration of silk materials over time.
Display cases for organic cultural relics incorporate measures to prevent harmful light radiation. This can include UV filters or special lighting systems that emit minimal UV radiation, reducing the potential damage caused by prolonged exposure to light.
In terms of security, museum display cases are equipped with anti-theft features. They may be constructed using anti-theft glass or bulletproof glass along with related frames. Additionally, the display cabinets are installed with anti-theft locks to ensure the exhibits are securely protected. Common glass display cases are often equipped with alarm devices that monitor the artifacts inside the cabinet, alerting museum staff in the event of any unauthorized access or tampering.
By combining these measures, museum display cases aim to create a protective barrier around the exhibits, safeguarding them from potential threats such as theft, vibrations, harmful gases, and light radiation. These security and safety features play a crucial role in preserving the integrity and longevity of cultural relics on display.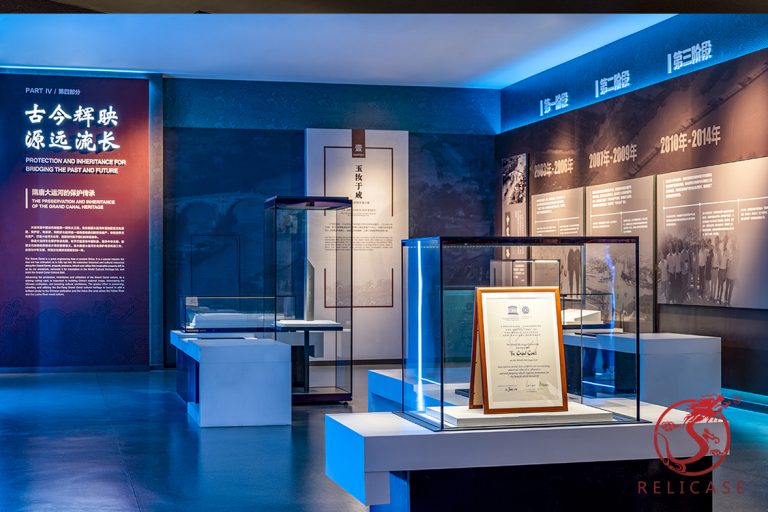 A good Museum quality glass display cases should meet several key criteria to effectively preserve and showcase artifacts while engaging and educating visitors. Here are some important factors to consider: Preservation and Protection: The display case must offer a controlled environment to protect artifacts from external factors such as dust, pollutants, temperature fluctuations, and humidity…