Design and production of museum display cases
To meet the high requirements for the design and production of museum display cases, the following considerations should be taken into account: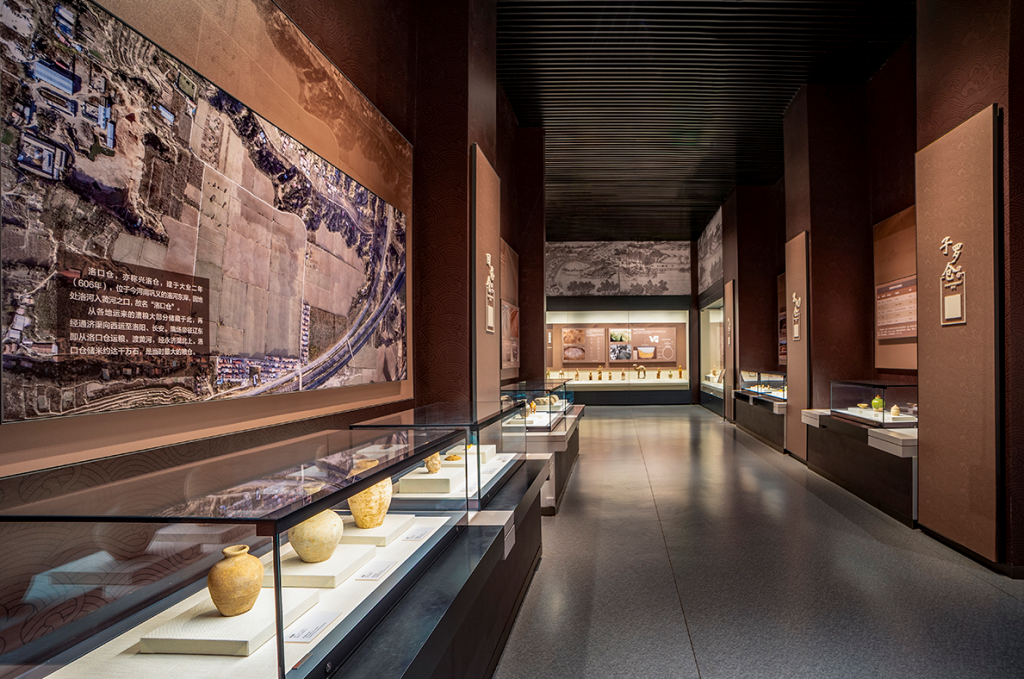 Materinal Selection:
The materials used in the display cases should be free from chlorine, sulfur, or other acidic ingredients that could potentially damage cultural relics.Avoid materials that can release harmful gases or substances, such as sulfur dioxide, hydrogen sulfide, nitric oxide, nitrogen dioxide, ozone, volatiles organic acids (formic acid and acetic acid), volatile aldehydes (formaldehyde and acetaldehyde), etc.Materials like wood, paint, adhesives, leather, woolen goods, chemical fibers, certain textile dyes, and vitamin textiles should be avoided due to their potential hazards to cultural relics.Stainless steel, aluminum alloy, and surface spray coating steel plates are generally safer materials compared to others.Conduct tests, chemical analysis, or research to ensure that the selected materials do not cause damage to the cultural relics.
Preservation of Temperature and Humidity:
The museum display cases should have good sealing to prevent the exchange of air between the interior and exterior environments.Install automatic temperature and humidity measuring instruments and humidity control equipment inside the showcase.Consider separating the equipment from the showcase body to avoid any direct impact on the exhibits.For humidity control, two options can be considered:a) Install a dehumidifier that automatically activates when the humidity exceeds the required range. The dehumidifier reduces humidity and triggers an alarm signal.b) Utilize hygroscopic buffer materials, like silicone, placed in the lower box of the display case. These materials absorb moisture in humid climates and release moisture in dry climates to maintain stable humidity levels.Ensure sufficient air exchange between the lower silicone box and the upper part of the exhibit by incorporating air holes in the display case.Provide space in the lower part of the display cabinet for the absorbent buffer material box. This allows for the replacement of silicone without the need to move the exhibits.By considering these requirements and incorporating the necessary design and production elements, display cases can effectively preserve cultural relics while providing temperature and humidity control, anti-theft measures, and shock-proofing features tailored to the specific conservation needs of different types of exhibits and environments.
Relicase as a Museum showcase manufacturers.We can Depending on the museum's overall design, characteristics & collection, we propose a proven solution that best suits your needs and budget and Fair price museum glass case for sale, custom museum glass showcase services.We run our business on three core principles: reliability, quality and cost minimisation. We aim to provide a quality service from initial specification through to completion.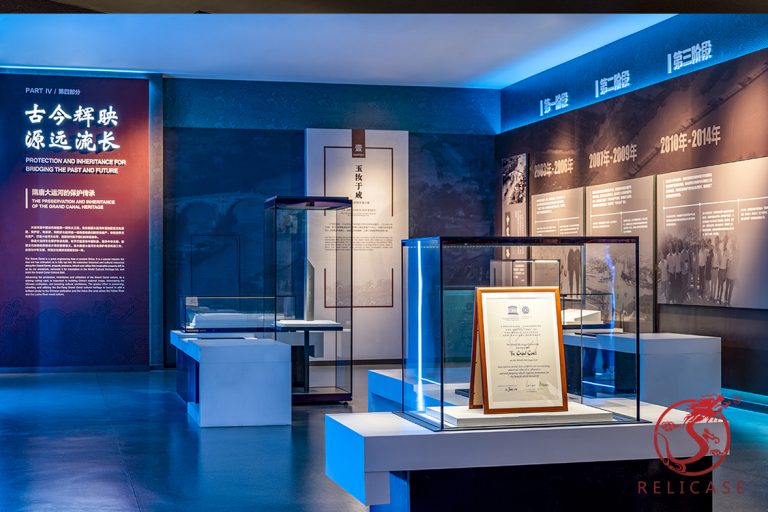 A good Museum quality glass display cases should meet several key criteria to effectively preserve and showcase artifacts while engaging and educating visitors. Here are some important factors to consider: Preservation and Protection: The display case must offer a controlled environment to protect artifacts from external factors such as dust, pollutants, temperature fluctuations, and humidity…