Display cases in cultural museums play a crucial role
Display cases in cultural museums play a crucial role in showcasing and protecting valuable artifacts and exhibits. Here are some key aspects of cultural museum display cases: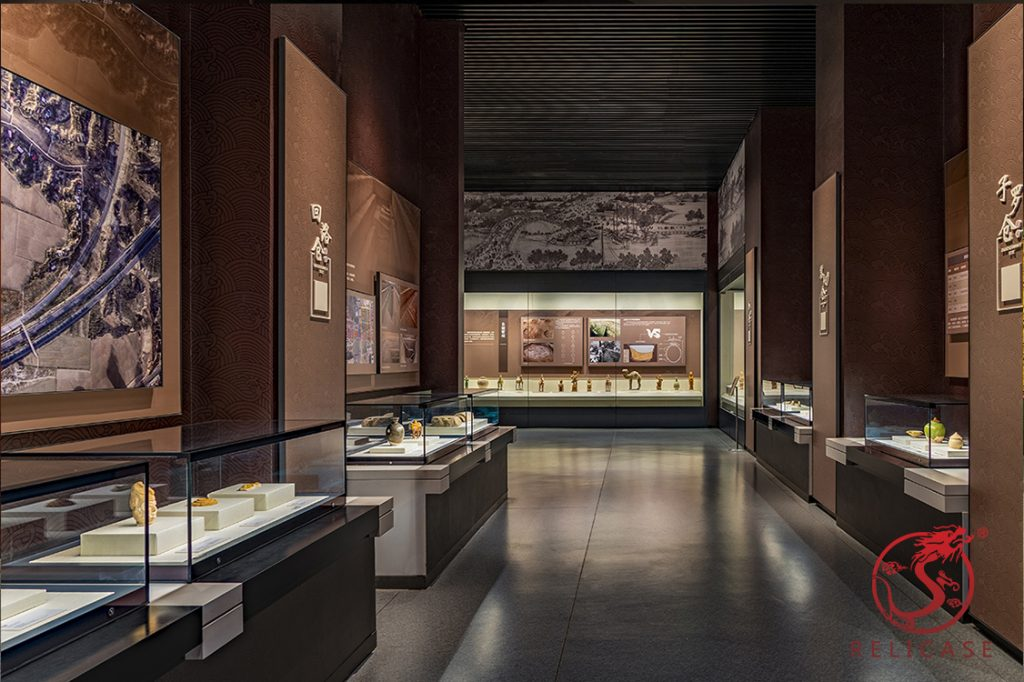 Material and Construction: Display cases are typically constructed using high-quality materials that are durable and resistant to environmental factors. Common materials include glass, acrylic, metal, and wood. The choice of material depends on factors such as the type of artifacts being displayed, the desired level of security, and aesthetic considerations.
Protection and Conservation: Display cases are designed to protect artifacts from physical damage, dust, UV light, humidity, and fluctuations in temperature. They provide a controlled environment that helps preserve the integrity and longevity of the displayed items. Display cases may have features such as sealed enclosures, climate control systems, and UV-filtering glass or acrylic panels.
Security and Access: Cultural museum display cases are often equipped with security measures to prevent unauthorized access and theft. This can include locks, alarms, and surveillance systems. Additionally, display cases may have adjustable shelves, removable panels, or other features that allow curators or conservationists to access and maintain the artifacts.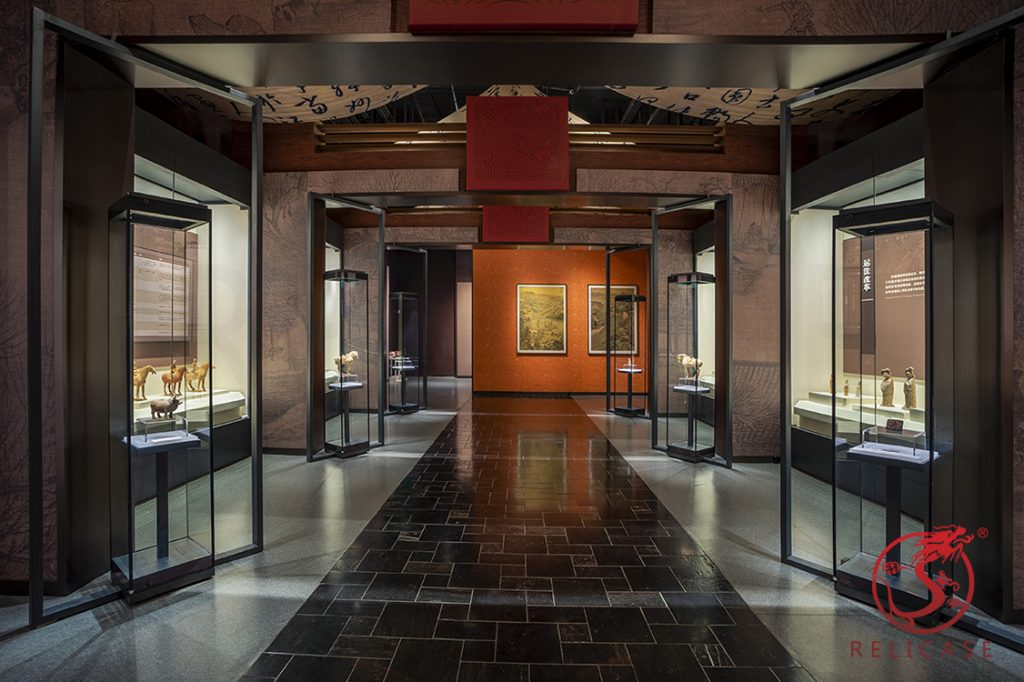 Lighting and Visibility: Adequate lighting is crucial for enhancing the visibility of artifacts and creating an appealing display. Display cases may have built-in lighting systems, such as LED lights, that provide optimal illumination without causing damage to the objects. Lighting can be adjustable to highlight specific details or create different atmospheres within the exhibition.
Flexibility and Customization: Display cases are often designed to be versatile and adaptable to different types and sizes of artifacts. They can be customized to fit the specific needs of each exhibit. Display case interiors may have adjustable shelving, platforms, or other features that can be modified to accommodate various object dimensions or arrangements.
Aesthetic Considerations: Cultural museum display cases are designed to complement the overall aesthetics of the exhibition space while ensuring that the focus remains on the artifacts. The choice of materials, finishes, and styles of the display cases is often made to harmonize with the museum's design theme and enhance the visitor's experience.
It's important to note that display case design and specifications can vary significantly depending on the specific requirements of each museum and the nature of the artifacts being displayed. For detailed information about the display cases in a particular cultural museum, it's best to consult the museum directly or refer to their official documentation.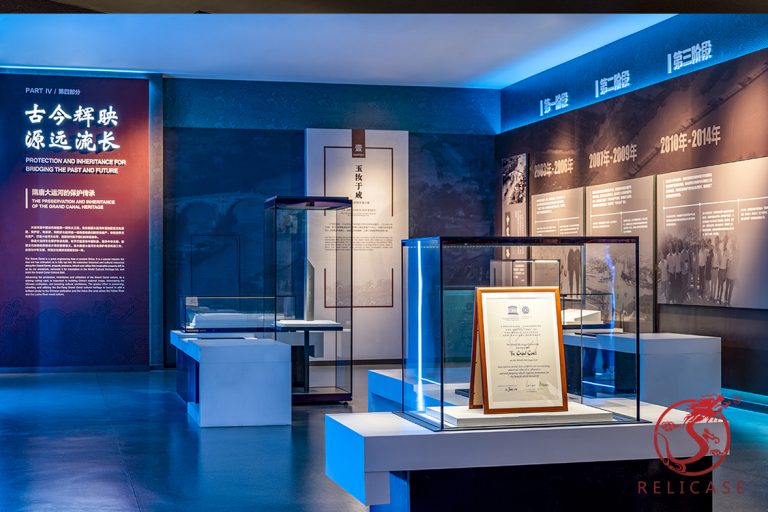 A good Museum quality glass display cases should meet several key criteria to effectively preserve and showcase artifacts while engaging and educating visitors. Here are some important factors to consider: Preservation and Protection: The display case must offer a controlled environment to protect artifacts from external factors such as dust, pollutants, temperature fluctuations, and humidity…