Museum display cases with drawers
Museum display cases with drawers are a specialized type of display case that combines traditional exhibition space with storage compartments in the form of drawers. These cases offer several advantages, including enhanced accessibility, additional storage capacity, and improved organization of exhibited objects. Here are some key features and considerations related to museum display cases with drawers: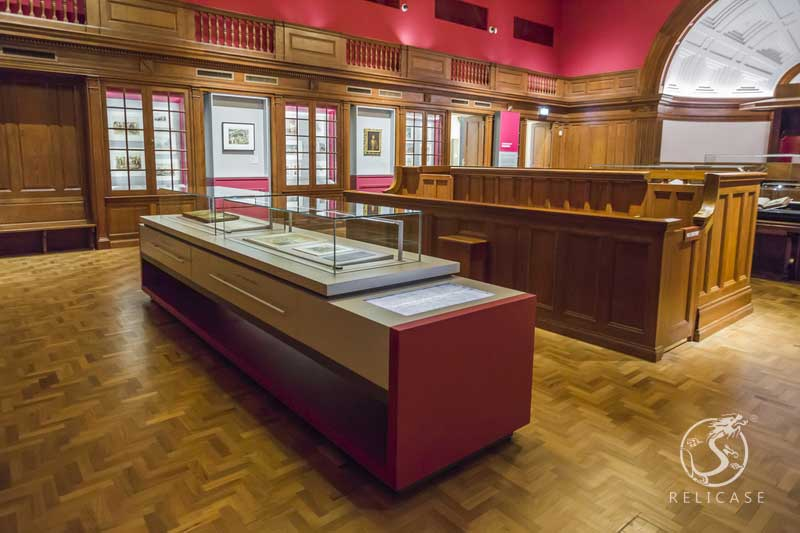 Storage and Organization: The inclusion of drawers in the display case design allows for efficient storage of objects that are not currently on exhibit. These drawers can be used to house additional artifacts, related materials, documentation, or any items that are part of the collection but not on immediate display. The drawers can be customized with dividers, foam inserts, or padding to protect and organize the stored items.
Accessibility: Museum display cases with drawers provide convenient access to the stored objects. Curators, researchers, or exhibition staff can easily retrieve items from the drawers without disrupting the displayed artifacts. This feature is particularly useful for rotating exhibits, loaned items, or collections with a large number of objects.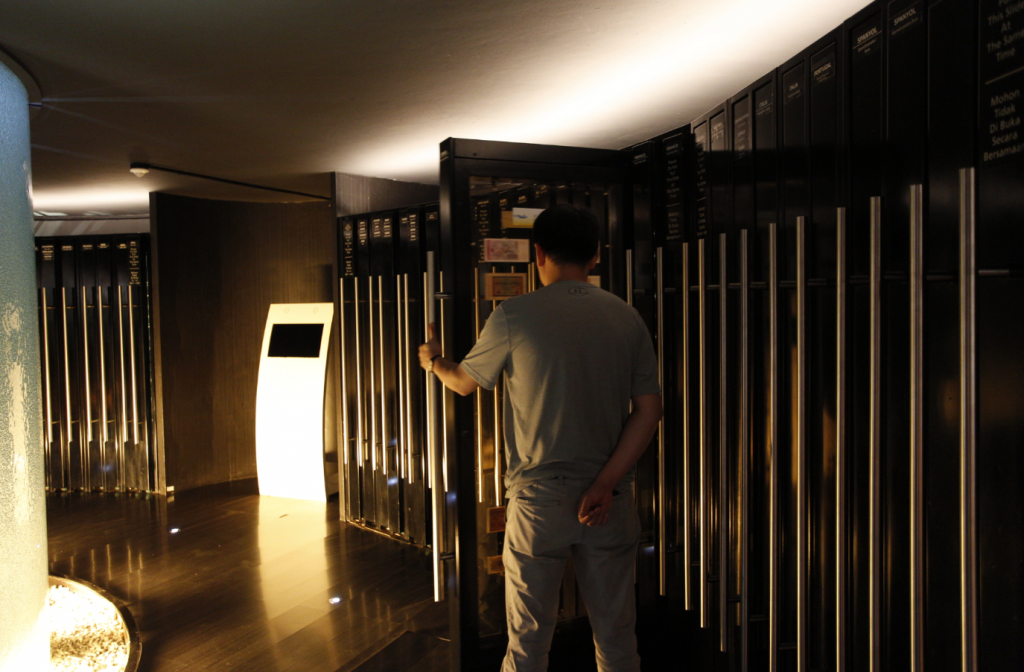 Integrated Design: Display cases with drawers are often designed to seamlessly integrate the exhibition area with the storage compartments. The drawers can be concealed within the case, maintaining a clean and unified appearance. The transition between displayed objects and stored items is smooth, allowing for a visually appealing and organized presentation.
Security: Just like standard display cases, those with drawers can be equipped with security features to protect the exhibited and stored items. Locking mechanisms can be installed to restrict access to the drawers, ensuring that only authorized personnel can handle the stored objects. Additional security measures, such as alarms or surveillance systems, may also be incorporated based on the level of protection required.
Customization: Museum display cases with drawers can be customized to meet specific needs and exhibit requirements. The size, number, and arrangement of drawers can be tailored to accommodate various objects and collections. The materials used for the case construction, such as glass, acrylic, or metal frames, can also be chosen to complement the overall design and aesthetic.
Conservation Considerations: When using display cases with drawers, it's important to consider conservation requirements. The materials used for the drawers should be archival-grade or chemically inert to prevent any potential damage or deterioration to the stored objects. Controlling environmental factors within the drawers, such as temperature, humidity, and light exposure, may also be necessary to ensure the long-term preservation of the collection.
Museum display cases with drawers offer a versatile solution for exhibiting and storing objects in a single integrated unit. They provide efficient organization, easy accessibility, and enhanced security, allowing museums to optimize their storage space and create dynamic displays that engage visitors.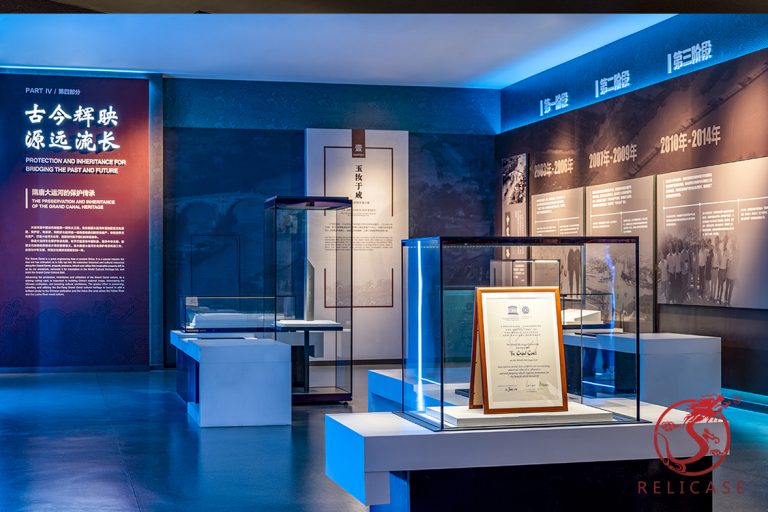 A good Museum quality glass display cases should meet several key criteria to effectively preserve and showcase artifacts while engaging and educating visitors. Here are some important factors to consider: Preservation and Protection: The display case must offer a controlled environment to protect artifacts from external factors such as dust, pollutants, temperature fluctuations, and humidity…