Different types Large museum display cases
Large museum display cases are typically designed to showcase artifacts, artwork, or other valuable objects in a way that is both visually appealing and protective. They are usually made of high-quality materials, such as glass, metal, or wood, and are constructed to be sturdy and secure.
When designing a large museum display case, there are several important factors to consider. The size and shape of the case should be carefully determined to ensure that it will fit the intended object(s) comfortably and provide enough space for visitors to view the object(s) from various angles. The case should also be constructed in a way that minimizes glare and reflections, while still allowing for good visibility.
Another important consideration is the level of security that is needed to protect the object(s) on display. This may include features such as locks, alarms, or even bulletproof glass, depending on the value and rarity of the items being displayed.
Large Freestanding Crafts museum display cases
In Suzhou Museum West required multiple high-security, high-quality Large museum exhibit cases for their Crafts collections. Relicase clung to this design concept closely, and fabricated several bespoke museum display cases of the South Yangtze style. The colossal vertical freestanding cases, wall cases, table cases, and built-in wall cases all bear the mark of exquisite Suzhou craftsmanship. The exhibition perfectly demonstrates the history of of magic craft of Suzhou through elaborate organization.

Large gallery museum table display cases
For this projects,a series of long Large gallery museum table display cases were designed and built with high conservation requirements to display from the National Gallery Singaporean artists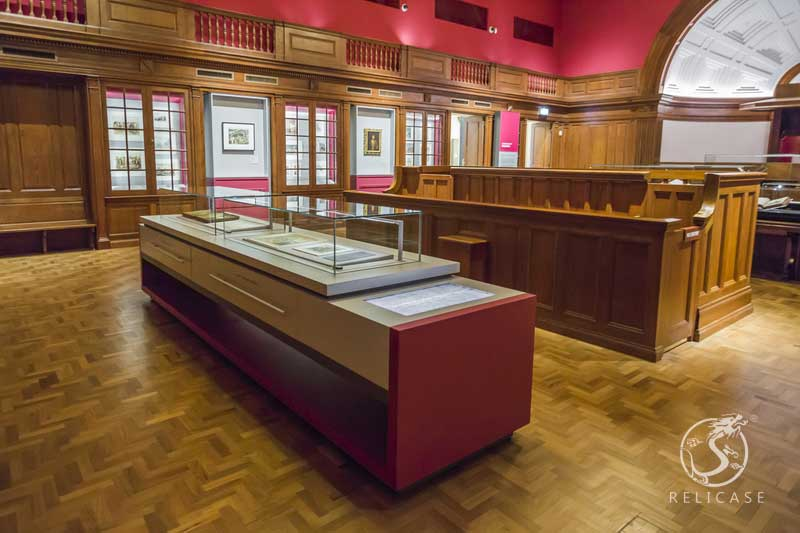 Large court dress museum wall display cases
When entering or leaving the Ancient China National Museum Of China, you will walk through this gigantic and unique two Wall Mounted Glass Display Case measuring 3W x 5H x 0.7D m by Relicase.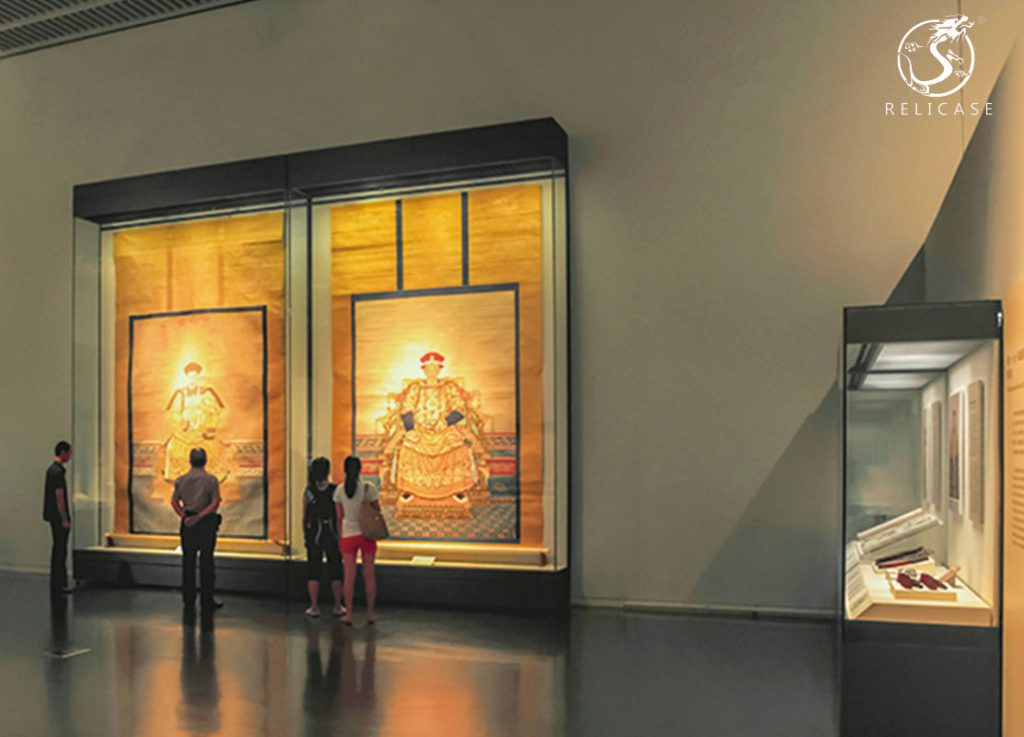 In order to present the paintings in the closest proximity to viewers, a single piece of glass weighing 612.7Kg was used, which posed a great challenge in the design of the overall structure of the panels. The main frame of the panel is made of 27mm-thick steel plate to support the 612.7kg load and protect the displayer from distortion after long-term use. The electric opening system ensures added safety. The electric lifting system makes it convenient to reposition the painting at the ground level. The TCFA system centrally controls all functions. The magnetic display system of the rear dress panel within the displayer helps with the flattening of the exhibit. This system reduces the possible strain and damage caused by gravity to fibrous materials which are hung and displayed vertically.
Overall, a large museum display case should be carefully designed to balance aesthetics and functionality, while also providing the necessary level of protection for the objects on display.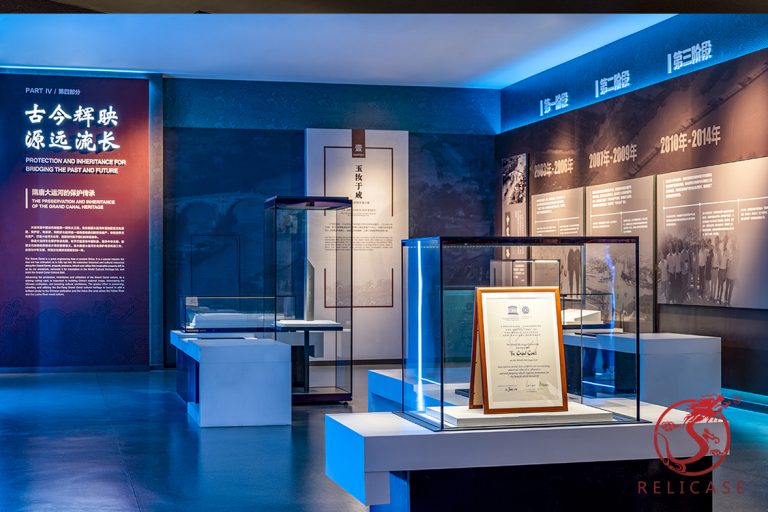 A good Museum quality glass display cases should meet several key criteria to effectively preserve and showcase artifacts while engaging and educating visitors. Here are some important factors to consider: Preservation and Protection: The display case must offer a controlled environment to protect artifacts from external factors such as dust, pollutants, temperature fluctuations, and humidity…