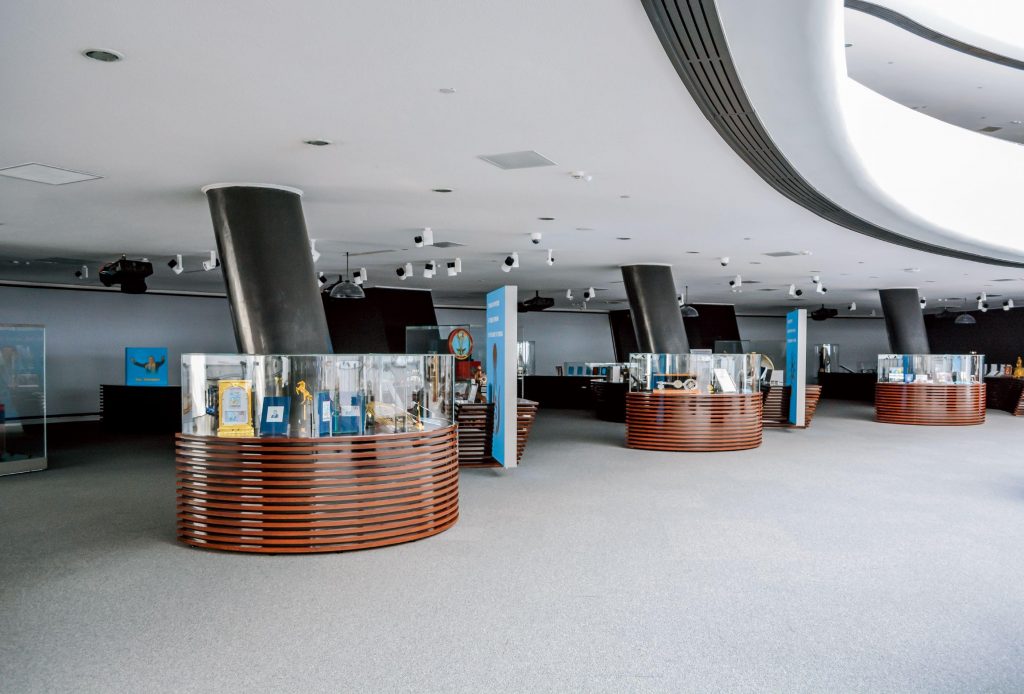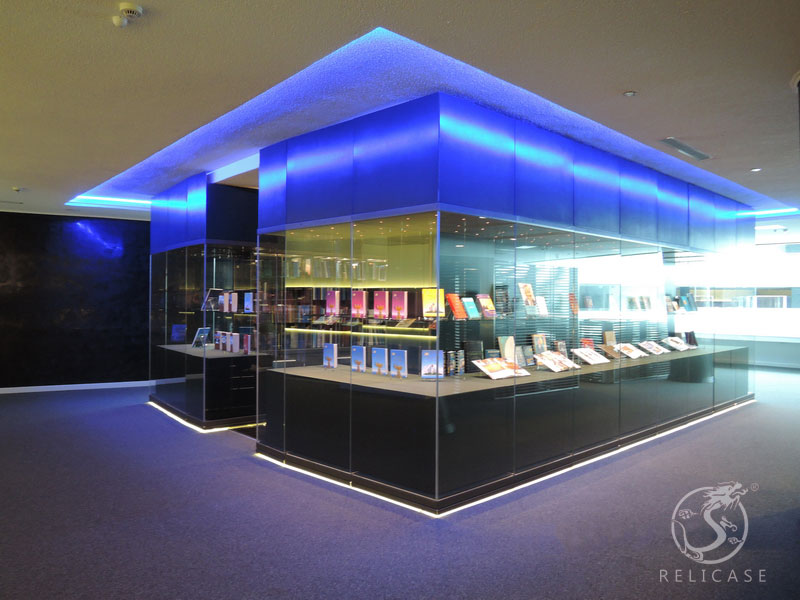 Organization Type
History museum
Type
Permanent Exhibition
THE FOUNDATION AND LIBRARY OF THE FIRST PRESIDENT OF THE REPUBLIC OF KAZAKHSTAN-THELEADER OF THE NATION
A series of Freestanding glass display case were designed and customized by us for The Foundation and the Library of the First President of the Republic of Kazakhstan – The Leader of the Nation. These include a curved electronic-lifting mechanism table-case, high security standard showcase, long curved wall-mounted case, etc. These can all be opened electronically by remote control, for instance, Electronic Pull and Slide Opening, Electronic Swiveling Hinge Opening and Electronic Vertical Lift Opening.
The Study Display Cases are particularly interesting. They are positioned to form an open hollow square of 50m which creates an independent space to store books with similar themes. The doors of all cases are doors with Electronic Swiveling Hinge which are controlled by an IPad. Custom-built compact ceiling lights, whose external surfaces share the identical plane with mounting plane, succinctly illuminate the decoration on the grilling.
The Constant Humidity System to which all cases are connected maintains a consistent humidity in the surroundings. Upon entering the Study, viewers have a clear view of the drawer-type cases underneath the inner cases where non-displayed books are stored.
Meiram who is Deputy curator of library for KAZ's president, and Jan who is the general manager of Hypsos Mexico Branch visited Relicase. The mock- ups of showcases in the second phase of the project for the presidential library.