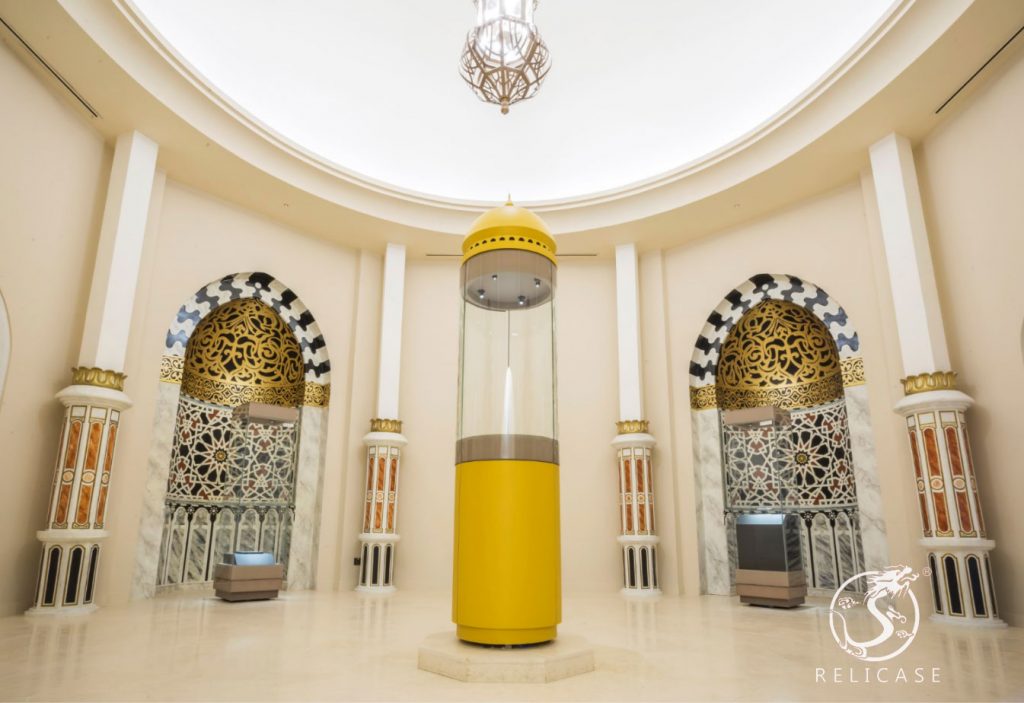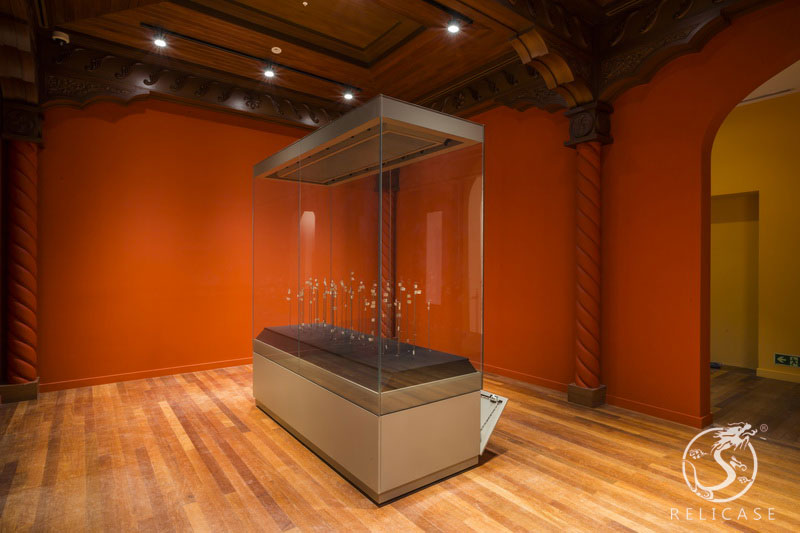 Address
Kota Batu in the capital Bandar Seri Begawan
Organization Type
Art museum
Type
Permanent Exhibition
Royal Brunei Islamic Museum
Relicase was appointed the Museum showcase manufacturers by Royal Brunei Islamic Museum, supplied one bespoke circular arc round freestanding display cases .
The museum, also known as The Balai Pameran Islam Sultan Haji Hassanal Bolkiah (BPIS) Museum (Sultan of Brunei's Islamic Museum) was designed by world-renowned architect, Pei Partnership. Located near the existing State Mufti's building, it houses and conserves over 1,000 Islamic artifacts ranging from His Majesty's personal collection of hand-written Al-Qurans, an exquisite range of walking sticks and prayer beads dating from early Islamic periods to the late 19th century.
The interior team from Beckinteriors has created an erotic space with traditional Islamic elements. This circular arc free-standing case fitted right into the scenes and became the centerpiece of the showroom.