Relicase Won contract The Shanghai Astronomy Museum display case
The Shanghai Astronomy Museum is the largest planetarium in the world, with eincluding temporary and permanent exhibits, a 78-foot solar telescope, an observatory, an optical Planetarium, Education and Research Center, and Digital Sky Theater.They have been seeking a display cases manufacture to supply and install glass showcases for their thematic exhibition areas on the "Universe"。
Relicase Is honored to won contract The Shanghai Astronomy Museum display case.It is really challenging incorporating design elements into highly functional structures of showcases.
It is really challenging incorporating design elements into highly functional structures of showcases.. Assembly line products could never deliver the essence of the design. We designed and fabricated signature showcases for inspiring exhibits about the universe.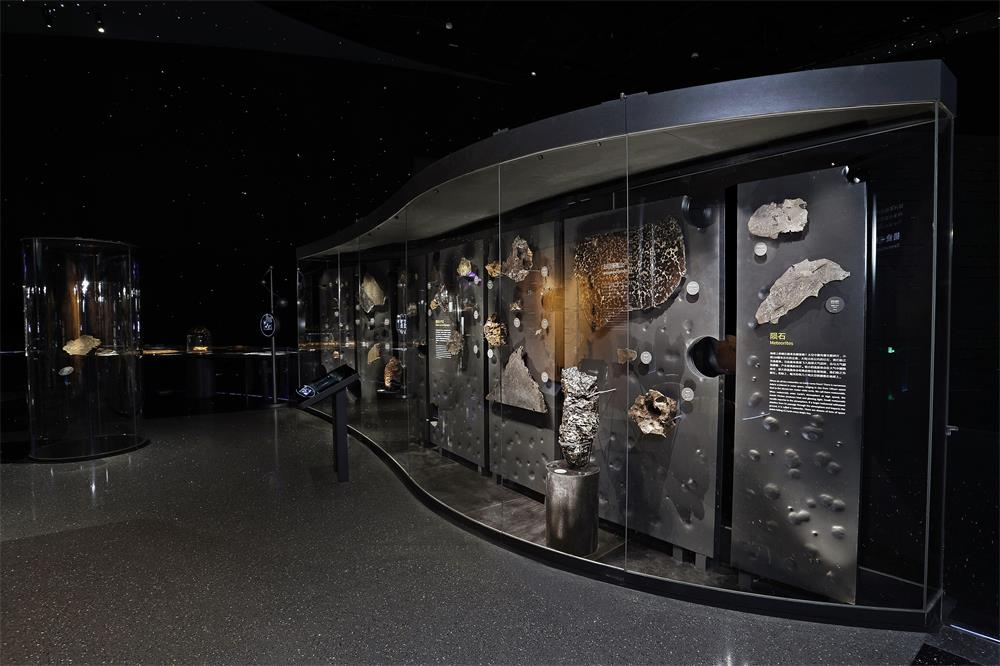 For example, curved freestanding showcase which encloses precious meteorites adopts a undulating facade to imply the falling trajectory of the alien incomers. The extra large facade of curved glass costs extreme efforts in design, production and installation. Each piece of glass was curved with unique mold after numerous calculations. Heavy base parts were carried and fitted into the recessed floor to hide the foot underground. We feel so proud of our staff and the final outcome of a polished showcase.
In contrast with the curved lines above, the showcase containing the sunlight studies appear in a much tougher style. The straight lines and sharp angles embody the straight propagation of light.Optical instruments inside the spacious showcase reveal magic tricks of the sunlight:refraction, diffraction, and interference.Audience can enjoy the magic through the transparent showcase hood. With a perimeter of 12 meters, the frameless glass hood took superb skills to glue into formation.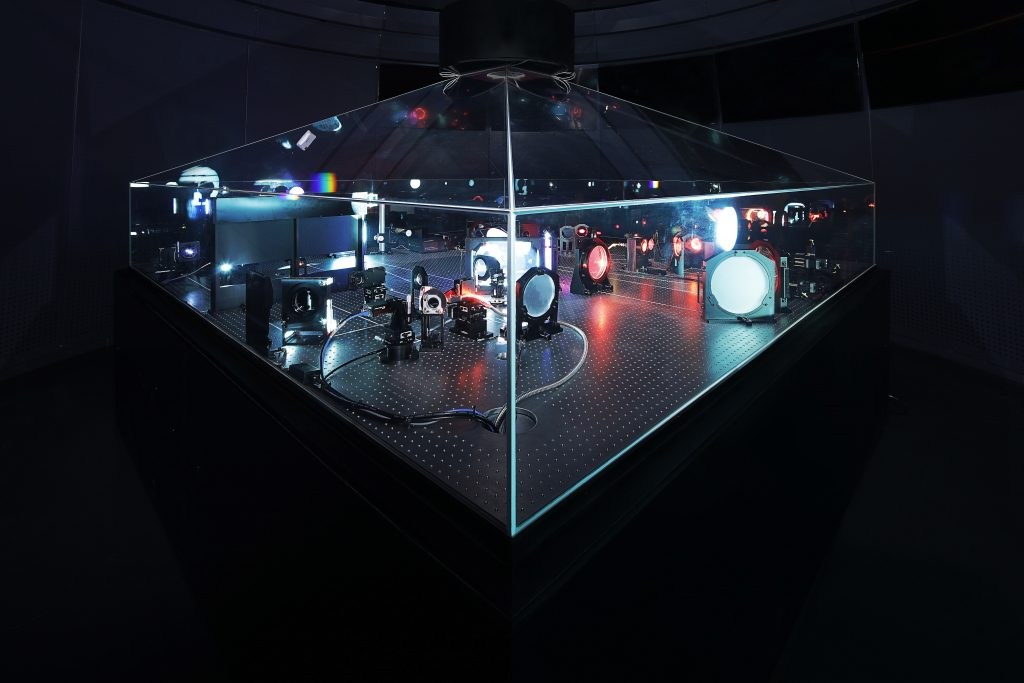 The triangle showcase reveals three aspects of the meteorites in its facades respectively. The overall appearance of meteorites, beautiful patterns appreciated through a kaleidoscope, and amazing structure observed through a microscope.The glass facades are also curved in accordance with oval trajectory of meteorites..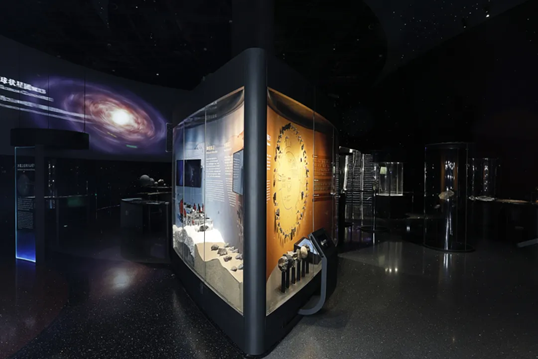 Three significant pieces of meteorites are exhibited in circular freestanding showcases in middle of the hall. The stars are "Jilin Meteorite" "Changxing Island Meteorite No.1""Dongwu Meteorite".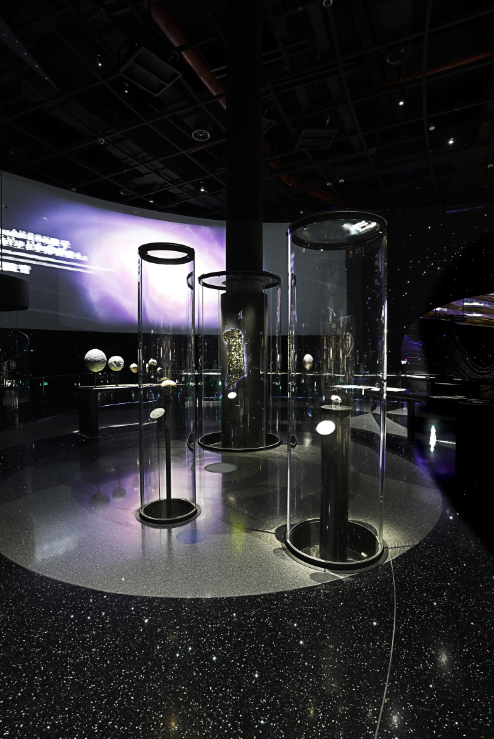 Among the space elements, there is a refreshing exhibition corner filled with Romanesque vibe.Showcases with Roman vault revealed the history of the introduction of Western Astronomy into China.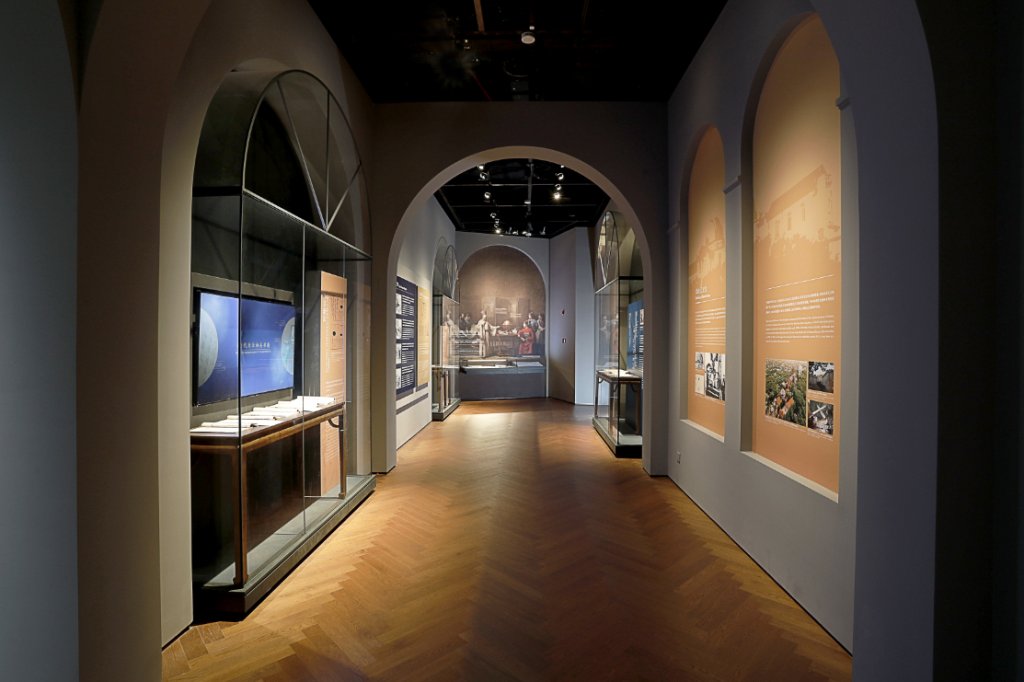 These are a few examples of our bespoke showcases for Shanghai Astronomy Museum. As a professional museum showcase supplier, Relicase prioritizes preservation functionality of the showcases, yet embraces innovation challenges imposed by imaginative designers. We are most ready to devote to the preservation of artifacts, as well as explore the vast of spaces and technologies.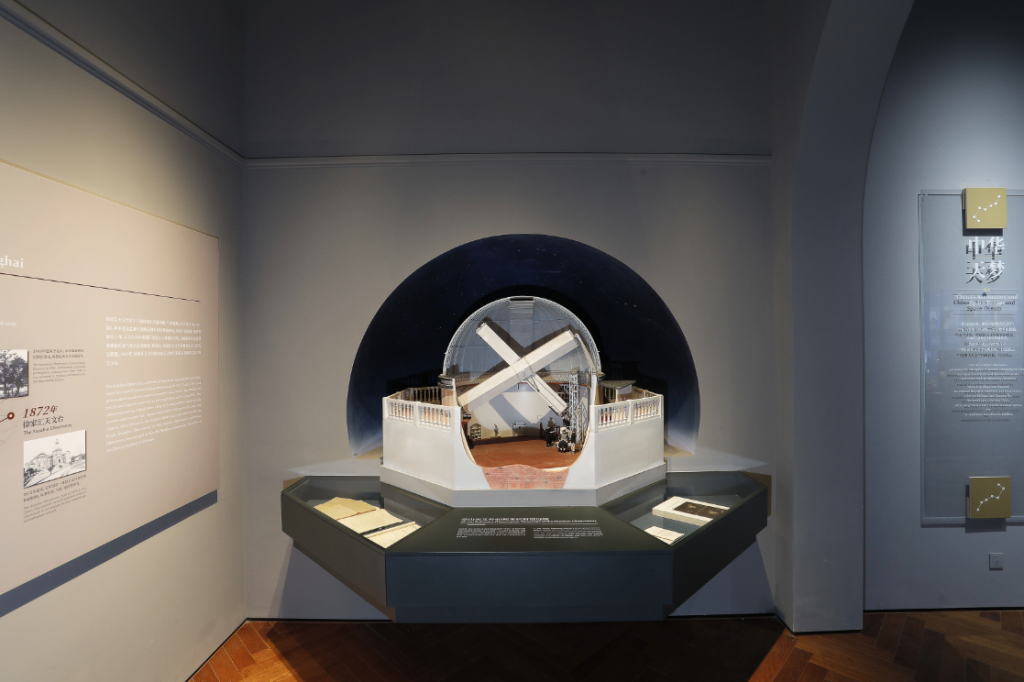 The Largest-Ever Astronomy Museum:Shanghai Astronomy Museum was opened to the public in July, 2021.Shanghai Astronomy Museum was opened to the public in July, 2021,relicase was won the contract museum display cases designer and manufacturer to protect and display the treasures in the collection
PROJECTS USED