Located in Shekou, Shenzhen, the Sea World Culture and Arts Center(SWCAC) designed by celebrated Japanese architect, Fumihiko Maki was first opened to the public in 2017. It is a public cultural and arts institution with international standards, a museum group themed in creative spirit and design arts, and a comprehensive building integrating art museums, commercials, theatre, galleries, and coastal function halls.
The main gallery, also known as the V&A Gallery, is a collaboration between Victoria and Albert Museum (the second largest national museum in UK, normally referred to as V&A)and the founder of Design Society, China Merchants Shekou. It is the first overseas gallery of V&A, and the only cultural project among 40 economic and trade agreements announced on a joint press conference held by Chinese and British Prime Ministers.

Celebrated Japanese architect Fumihiko Maki
As chief curator Brendan Cormier referred, "I hope that the exhibition itself will explore and reflect on some fundamental questions about design and material culture in an open and inclusive form. We thought that the best way to do this was through the V&A collection to start a conversation about value and to create a huge appeal for the pavilion."
The layout of this exhibition was inspired by the plane layout of traditional cathedrals, including the nave and different stands. One can approach each stand to appreciate, or just skip on. In short, the audience does not have to follow a specific route to visit, nor limited by space. He is given greatest freedom to enjoy the show.
In the early 2015, a team from V&A Gallery led by Director Ms. Luisa Mengoni visited Relicase and its manufacturing base. Relicase impressed the visitors with strong professional skills and rigorous craftsman spirits, and was entrusted exclusive supplier for museum display cases by V&A Gallery eventually.
The outcome was most satisfactory, panoramic glass showcases fit perfectly into the exhibition. Opening access were specially designed to deliver unique visual effect. V&A has highest standards in materials, adhesives, and air-tightness. Relicase showcases passed all the rigorous tests conducted by V&A.
At an early stage of preparation, director of V&A Gallery, Ms Luisa Mengoni, paid an on-site inspection to Relicase. And designated Relicase as main supplier for museum display cases in V&A gallery at Design Society, Shekou after thorough evaluation.
3 years after its opening, the SWCAC has grown into an iconic cultural landmark in Shenzhen. Millions of citizens rush in to enjoy interesting shows. Luckily, a featured exhibition is right on show at V&A Gallery Shekou. The touring exhibition Fashioned from Nature was co-curated by Design Society and China National Silk Museum. More than 400 pieces of exhibits are drawn from the V&A and China National Silk Museum's extensive collections alongside international loans. Among them are evening gowns loaned from fashion icon Vivian Westwood and British actress Emma Watson. When Fashioned from Nature premiered in London, it received over 170,000 visitors. This stop in Shenzhen will also be anticipated a fashion feast of 2021.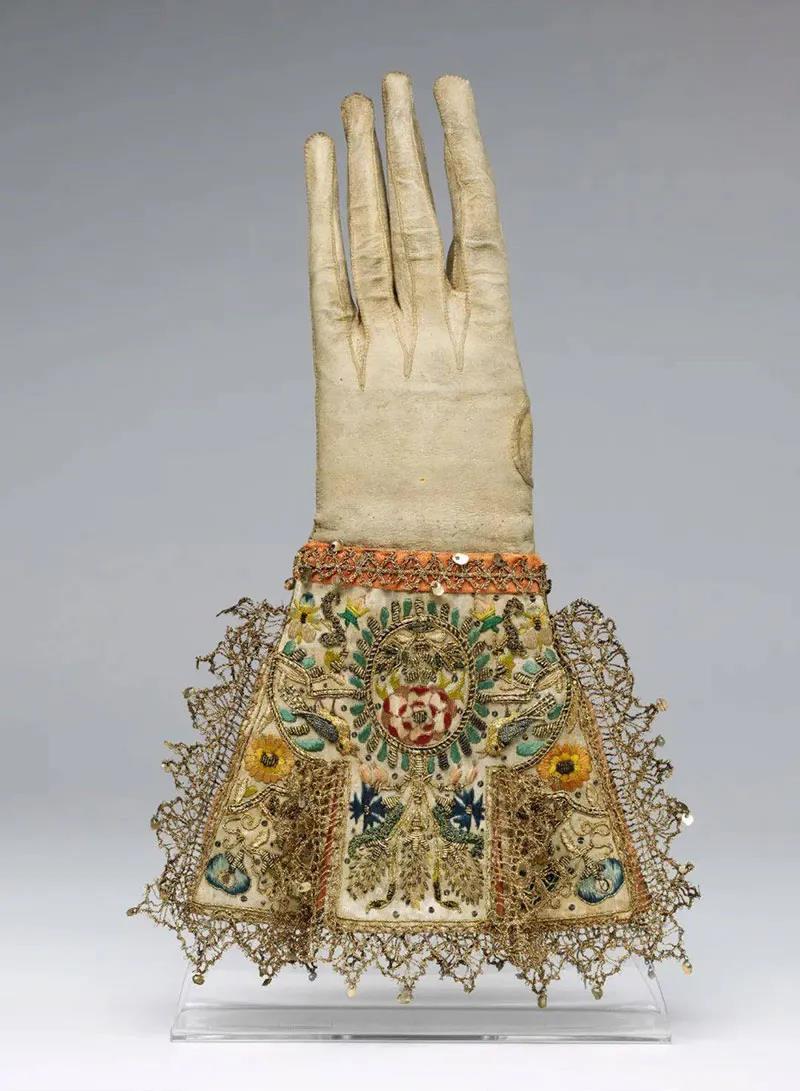 Embroidered gloves from the early 1600s, Collection of V&A Museum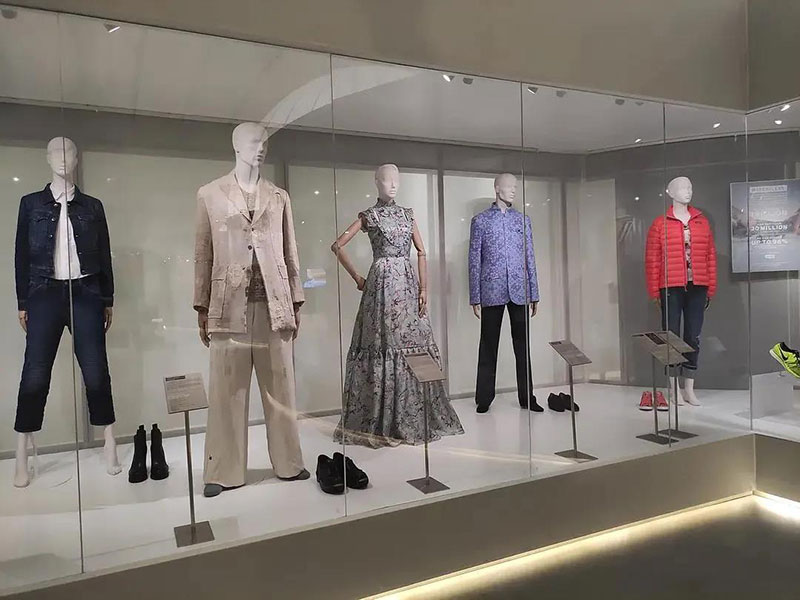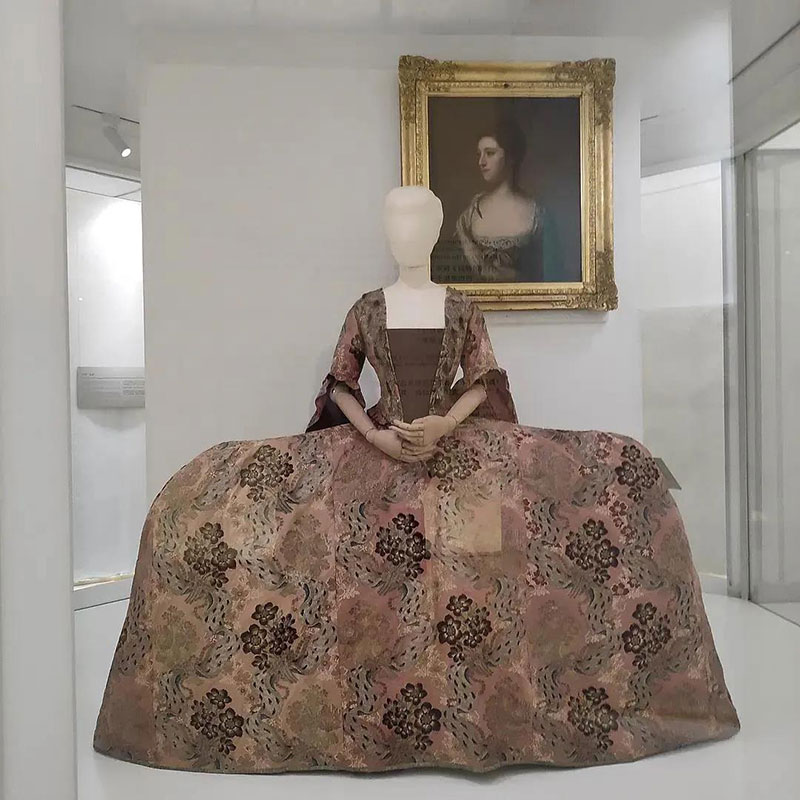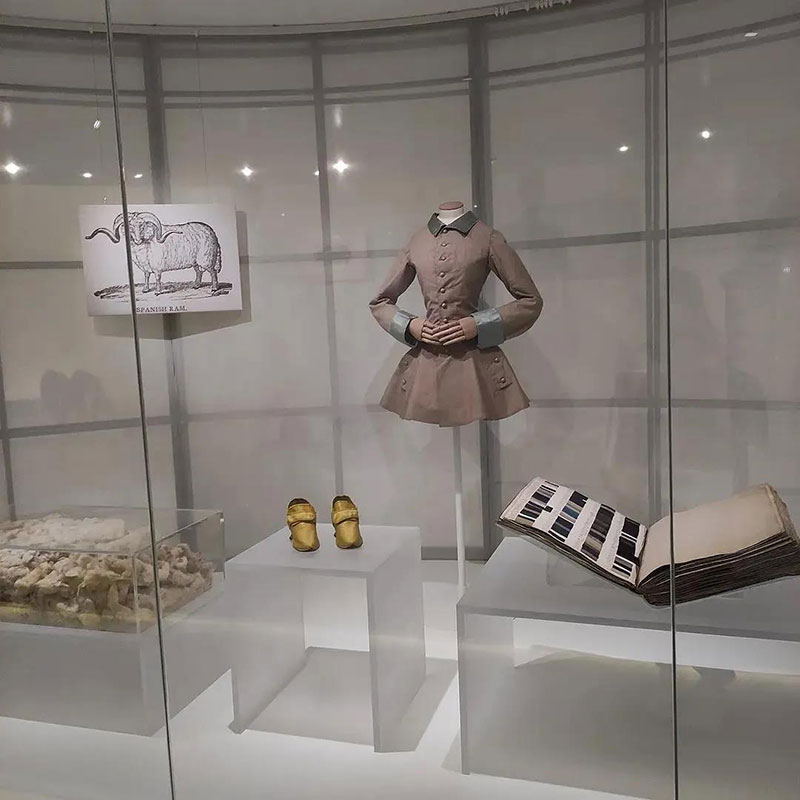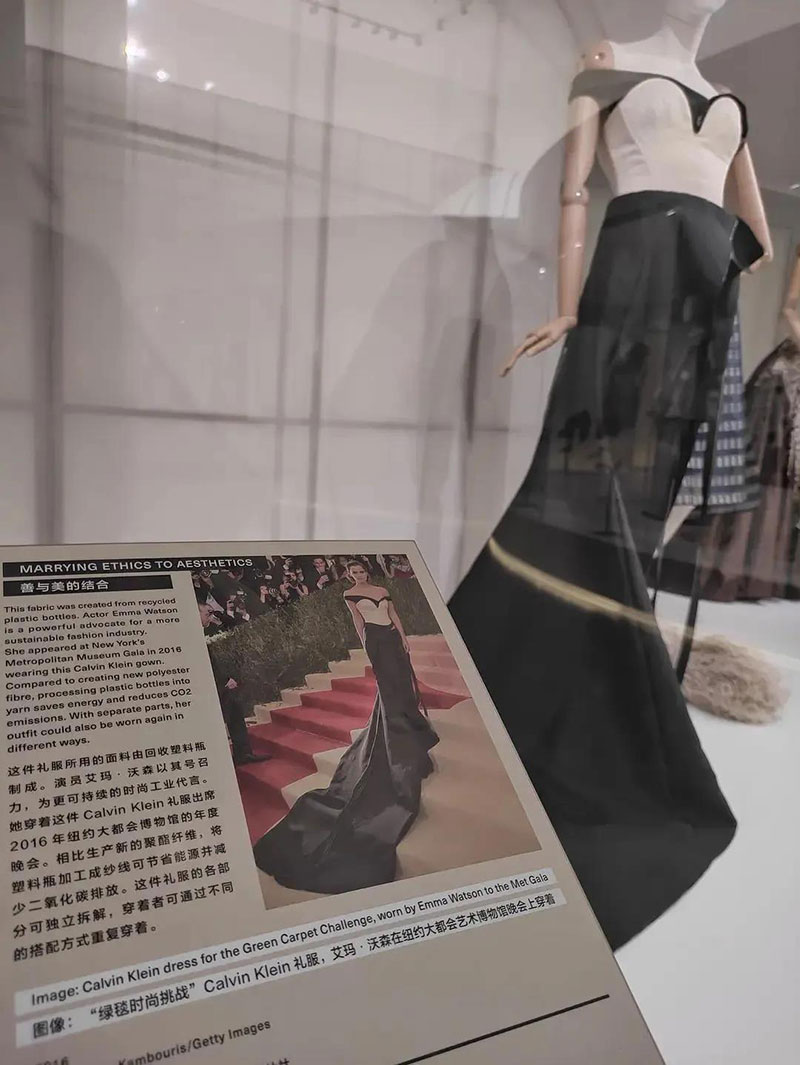 Calvin Klein dress for the Green Carpet Challenge, Worn by Emma Watson to the Met Gala